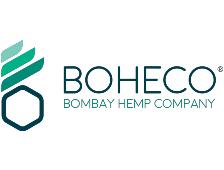 Bombay Hemp Company, incorporated in 2013, are an Agro-based enterprise reimagining the future of Indian agriculture and sustainable living with hemp as our lens.
EDUCATE. CULTIVATE. ELEVATE.
OUR FORMULA - TO TAKE THE NINE-THOUSAND-YEAR-OLD WONDER CROP OF THE HIMALAYAS, CANNABIS, AND TRANSFORM IT INTO A CHANNEL THAT POWERS HUMAN HEALTH & THE FUTURE.